When:
7th October 2017 @ 9:00 am – 4:00 pm
2017-10-07T09:00:00+01:00
2017-10-07T16:00:00+01:00
Where:
Castletown House
Castletown
Celbridge, Co. Kildare
Ireland

Contact:
Celbridge Historical Society & Co. Kildare Federation of Local History Groups
The 18th Annual Seminar and AGM of the Co. Kildare Federation of Local History Groups will take place on Saturday 7th of October 2017.
This year the seminar will undergo a change in format and location taking place in Celbridge under the auspices of Celbridge Historical Society who have kindly offered to host us. The Seminar will take place in Ireland's earliest surviving and grandest Palladian Mansion Castletown House.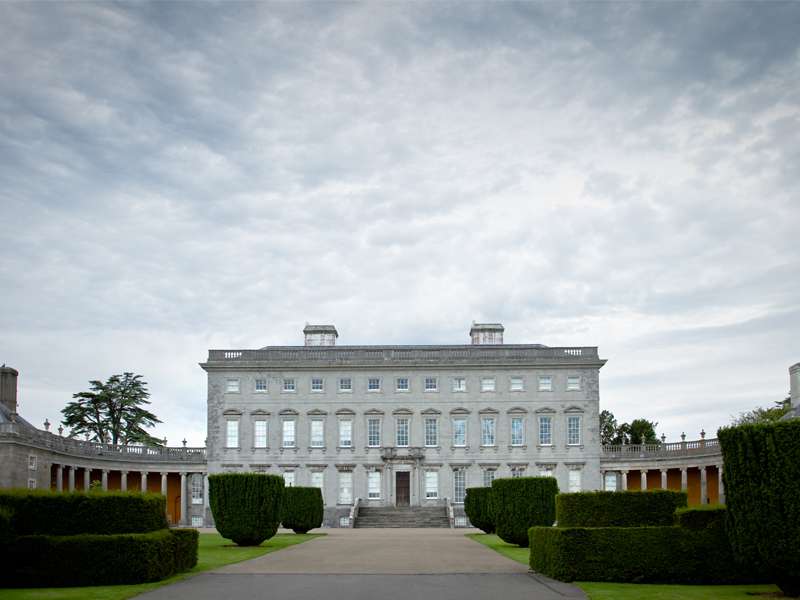 The new seminar/AGM format will retain its well established emphasis on sharing our experiences and catching up on the activities of the various member groups during the previous year. There will be the usual chance for chats over tea/coffee and an optional lunch will be available locally between the indoor and outdoor parts of the day.
It promises to be an interesting programme of history and heritage in one of our county's historic estate towns. In the public session which starts at 11am after the AGM, Turtle Bunbury will explore a broad sweep of history from one year, 1847, in a talk based on his very popular book 1847: a Chronicle of Genius, Generosity and Savagery.
Turtle Bunbury is the author of Vanishing Ireland and The Glorious Madness: tales of the Irish and the Great War. His most recent book is 1847: a Chronicle of Genius, Generosity and Savagery (Dublin: Gill 2016), in which he focuses on the historical events of a single year, 1847 – a revolutionary year that, in Turtle's own words, 'turned the world upside down'.  In this globetrotting history he addresses everything from the trauma and horror of the Great Famine, to the showmanship of Lola Montez and Tom Thumb.
After lunch we will focus in on the local heritage of Celbridge, with a walking tour starting at 2.15pm at the Slip Hall (Behind Christchurch at the main gates of Castletown). Celbridge has a wealth of historic architectural structures of regional and national importance, and boasts connections with many highly significant historic personages from its era as an estate town. Celbridge, however, has much older roots stretching back to early ecclesiastical settlements as its name would suggest.
Both aspects of the town's heritage will be explored in a tour guided by Clebridge Historical Society which will visit some of the towns most historic locations including an 18th century town house garden, Celbridge Abbey grounds and an early ecclesiastical site in Tea Lane which ties both strands of the town's history together.
So make a note in your diary for the 7th of October!
PROGRAMME – Note the two sessions; Session one (AGM) is for member groups and their members and takes place in the morning from 9am to 11am.
The seminar is then open to the public from 11 am and is free. The optional lunch is at attendees own cost and should be prepaid in Castletown before going to the lunch venue at the Slip Hall.

Session One – AGM / Members
09.00 a.m. Registration in the Hunt Room, Stable Wing Castletown House; with tea/coffee.
09.45 a.m. Opening addresses by the Federation Chairperson and a representative of Celbridge Local Historical Society.

A.G.M.
Election of Committee
Society Speak
---
Session Two – Open to the Public
From 11am all events are open to the public and free (excluding the cost of the optional lunch).
11.00 Tea/Coffee
11.30 Address by Mayor of Kildare, Cllr. Martin Miley
11.45 Turtle Bunbury – "1847 a chronicle of genius, generosity and savagery".
13.00 Lunch in the Slip Hall with film show – (lunch prepaid on day €15)
A stroll down the avenue of Castletown House (lifts will be available if required) to the wonderfully restored Slip Hall for a lunch of soup, sandwiches, dessert, and tea/coffee.
Short film clips by Celbridge Camera Club featuring drone images over the River Liffey, a walk through the rooms of Castletown House, and The Huguenots in Ireland will be shown during the lunch.

---
14.15 Guided Walking Tour of Celbridge
The tour includes visits to the following:
The Garden of Kildrought House;
The beautiful Kildrought House built c.1719 has a wonderful town garden which sweeps down to the River Liffey behind the Main Street.
Celbridge Abbey Grounds
(features include Vanessa's Bower and the Liffey pedestrian bridge);
Tea Lane Cemetery
(including the Conolly Mausoleum; Maunsell Chapel; Grattan Monument)
Walk or lifts back to Celbridge House & Car park.
16.00 Optional Tour of Castletown House at discounted price of €5 for seminar attendees.
---
DIRECTIONS / ACCESS – Parking is available at Castletown House car park.
Pedestrian access to Castletown House: walk up avenue from main gates at top of Celbridge village (limited parking available on Main Street).
Driving from Dublin:
Access via M4, exit 6, Celbridge West and follow signs for Castletown House.
Driving from Naas:
Take R403 Barberstown towards Celbridge.
At Y junction/traffic lights – bypass left onto Shackleton Road (sign for Castletown).
Continue on Shackleton Road to Tesco traffic lights.
At T-junction turn left onto R405 towards Maynooth (sign for Castletown).
At roundabout take second exit onto R449 link road (past Apple Green garage).
Reach M4/exit 6 roundabout.
Take fourth exit (signposted Castletown) towards back avenue.
Park in Stable wing courtyard at side of Castletown House.

N.B. At lunchtime and throughout the afternoon, volunteer drivers will ferry those who prefer not to walk, beween Castletown House, the Slip Hall and other venues
Access by car is through the gates off Barnhall Road only – the gates at Main Street Celbridge are for pedestrian/bicycle access only. Free car parking is available in the car park to the left of the road as you approach the house.
GPS/SAT NAV for Vehicle Access: 53.357877,-6.527574
Visit the Castletown House website for more information:
http://castletown.ie/how-to-find-us/