The 18th Annual Seminar and AGM of the Co. Kildare Federation of Local History Groups will take place on Saturday 7th of October 2017.
This year the seminar will undergo a change in format and location taking place in Celbridge under the auspices of Celbridge Historical Society who have kindly offered to host us. The Seminar will take place in Ireland's earliest surviving and grandest Palladian Mansion Castletown House.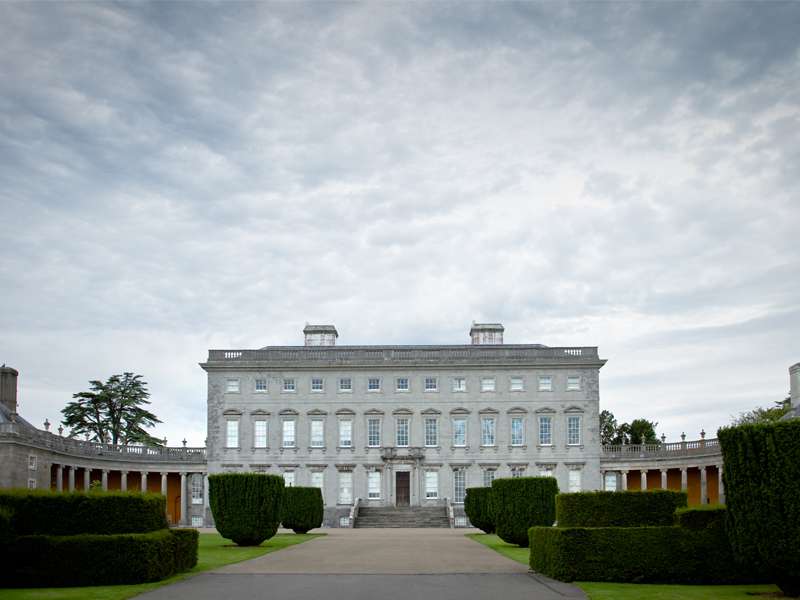 The new seminar/AGM format will retain its well established emphasis on sharing our experiences and catching up on the activities of the various member groups during the previous year. There will be the usual chance for chats over tea/coffee and an optional lunch will be available locally between the indoor and outdoor parts of the day.
It promises to be an interesting programme of history and heritage in one of our county's historic estate towns. In the public session which starts at 11am after the AGM, Turtle Bunbury will explore a broad sweep of history from one year, 1847, in a talk based on his very popular book "1847 a chronicle of genius, generosity and savagery".
Turtle Bunbury is the author of Vanishing Ireland and The Glorious Madness: tales of the Irish and the Great War. His most recent book is 1847: a Chronicle of Genius, Generosity and Savagery (Dublin: Gill 2016), in which he focuses on the historical events of a single year, 1847 – a revolutionary year that, in Turtle's own words, 'turned the world upside down'.  In this globetrotting history he addresses everything from the trauma and horror of the Great Famine, to the showmanship of Lola Montez and Tom Thumb.
After lunch we will focus in on the local heritage of Celbridge, with a walking tour starting at 2.15pm at the Slip Hall (Behind Christchurch at the main gates of Castletown). Celbridge has a wealth of historic architectural structures of regional and national importance, and boasts connections with many highly significant historic personages from its era as an estate town. Celbridge, however, has much older roots stretching back to early ecclesiastical settlements as its name would suggest.
Both aspects of the town's heritage will be explored in a tour guided by Clebridge Historical Society which will visit some of the towns most historic locations including an 18th century town house garden, Celbridge Abbey grounds and an early ecclesiastical site in Tea Lane which ties both strands of the town's history together.
So make a note in your diary for the 7th of October!
The full programme is available on the Local Diary entry, see below: