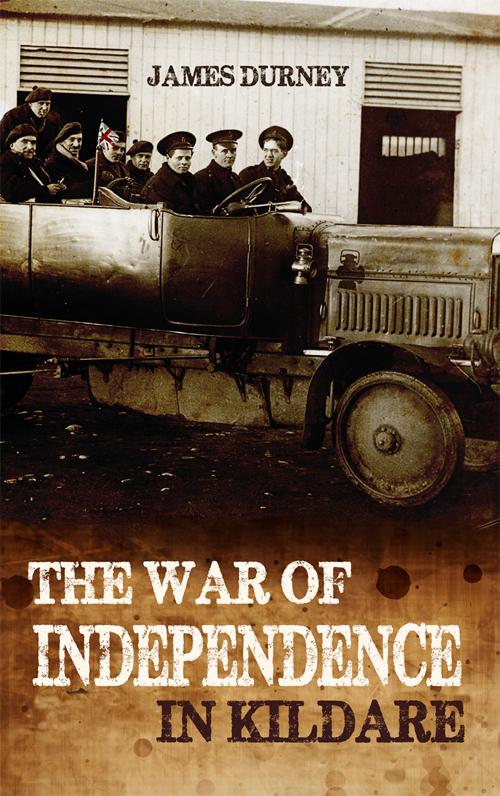 With its position on the axis between the Curragh camp and Dublin Castle, Kildare was one of the most important, but also the most dangerous counties for the rebels in the struggle for independence.
When the War of Independence began on 21 January 1919, the IRA in Kildare faced a unique situation. One-third of Britain's overall military strength was based in the Curragh alone and the county had a huge population of ex-servicemen and their families with strong ties to the British crown. Fear of reprisals, as well as Kildare's open plains, which militated against the IRA's favoured tactic of ambush, would have been a strong deterrent to military engagements. Indeed, the county has often been criticised for a perceived lack of action.
However, in War of Independence in Kildare James Durney argues that Kildare's role deserves to be reconsidered. Despite the obstacles, the IRA in the county did operate quite successfully and contributed enough to the IRA's overall campaign to get a commendation from GHQ and sneaking admiration from the crown forces it opposed. From attacks at Greenhill, Maynooth and Barrowhouse, to the critical role played by agents there in intelligence gathering, the county played an integral part in Ireland's fight for freedom.
The War of Independence in Kildare reveals for the first time the full story of the county's involvement in the struggle for freedom from 1916–21.
The War of Independence in Kildare by James Durney will be launched in the Riverbank, Newbridge, at 5.30 on Friday 26th July 2013. Special launch price on the day 15.00 euro!
It is an open event and all are welcome. Please feel free to dress in clothes of the era and bring the children to what promises to be a unique event.
There are rumours circulating that the dreaded Black and Tans will arrive in Newbridge to prevent the launch!
 BE THERE!