Co. Kildare Heritage in 3D
In recent years the technologies available to document objects, monuments, buildings, and landscapes in three-dimensions, have improved in accuracy and become more affordable. As a result, three-dimensional representations of heritage objects and monuments are fast becoming ubiquitous in heritage interpretation and dissemination.
County Kildare Federation of Local History Groups have added this K3D section to our website to bring together in one place a selection of 3D models of Co. Kildare heritage objects and monuments.
These models were created by a number of heritage bodies, archaeologists, and enthusiasts who have uploaded their work to the 3D model sharing platform sketchfab.com.
A full list of the creators is on the page K3D – Model Creators.
Mullamast Carved Stone
Model by The Discovery Programme
Originally from Mullamast, Co. Kildare, now housed in the National Museum of Ireland, Kildare Street.
The heritage models featured include well known monuments such as Co. Kildare's famous Moone and Castledermot high crosses. In addition, lesser known and publicly inaccessible monuments are also featured, such as the Furness Longstone and Oughterard Tower House. A number of archaeological digs captured using photogrammetry are included in the collection, along with objects held by the National Museum of Ireland that have a County Kildare connection, which have been documented in 3D and uploaded to Sketchfab.
This section will be added to as more models become available. For tips on how to view and control the 3D models hosted on Sketchfab, see the page Tips for viewing.
Below is a preview of each model arranged in broad categories. A link to each model can be found in the preview box, or in the side menu. Each model has its own page with some additional information about the heritage monument or artifact featured, and may have additional models designed to improve visibility of details such as carvings. Some pages also contain models of related items, such is the case with the Dún Ailinne artifacts, for example.
It should be noted that most of the models in the collection are very large and require a good broadband connection and a reasonably powerful computer to view successfully. This fact, and the large amount of bandwidth used to download the models, means they are not suitable for smartphone viewing, with one or two exceptions. The download size is give for each model.
Seán Sourke (Webmaster)
February 2023
Co. Kildare Prehistoric Rock Art in 3D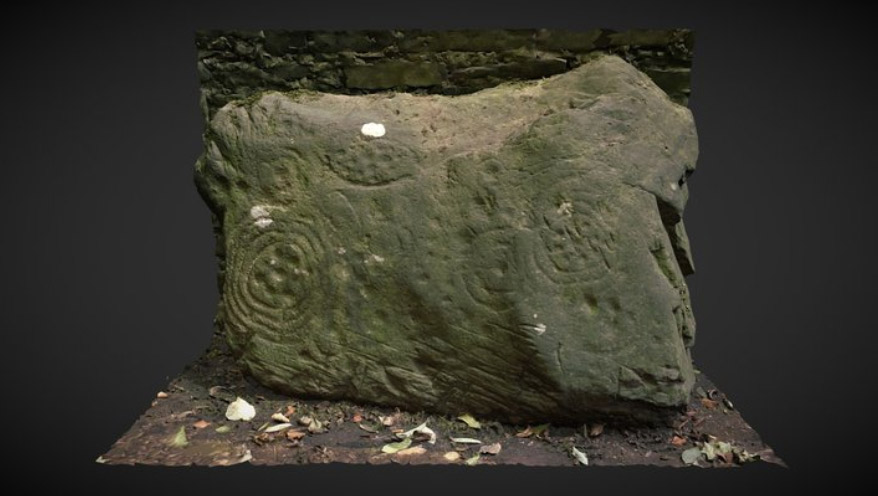 Furness Rock Art
Furness, Naas, Co. Kildare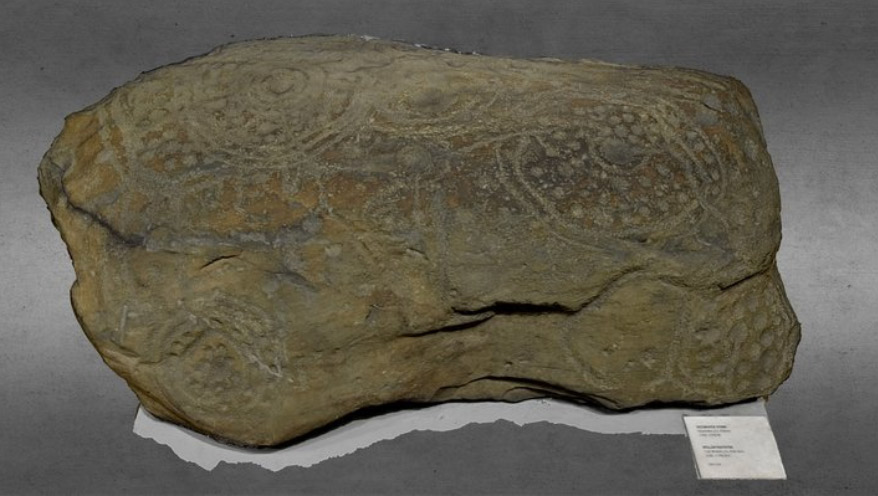 Co. Kildare Prehistoric Stone Monuments in 3D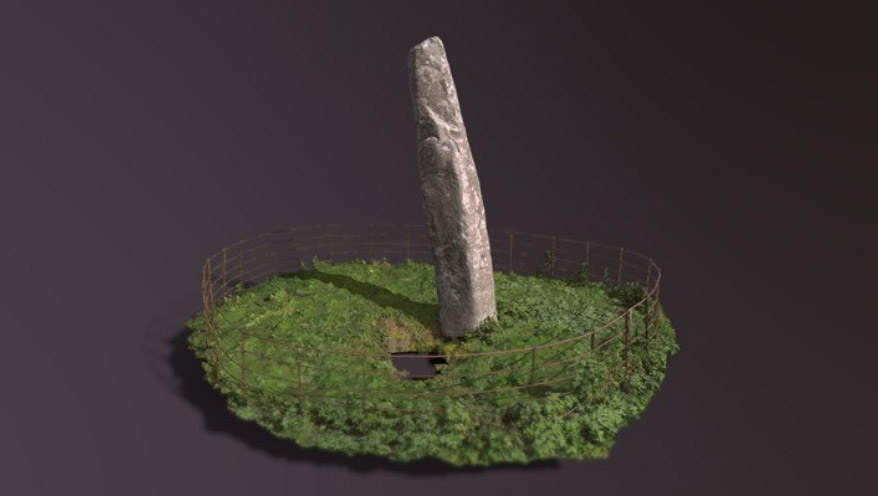 Furness Longstone
Furness, Naas, Co. Kildare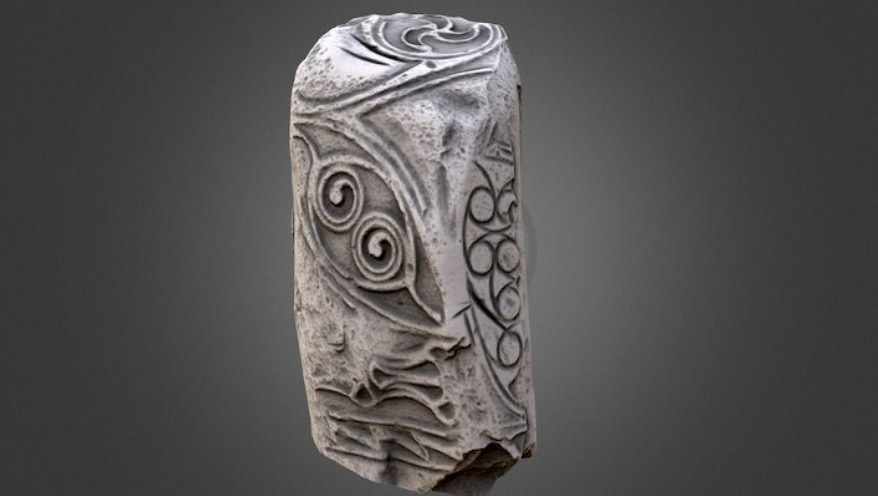 Mullamast Stone
Mullamast, Co. Kildare (Originally)
Model by Discovery Programme
Co. Kildare Archaeology in 3D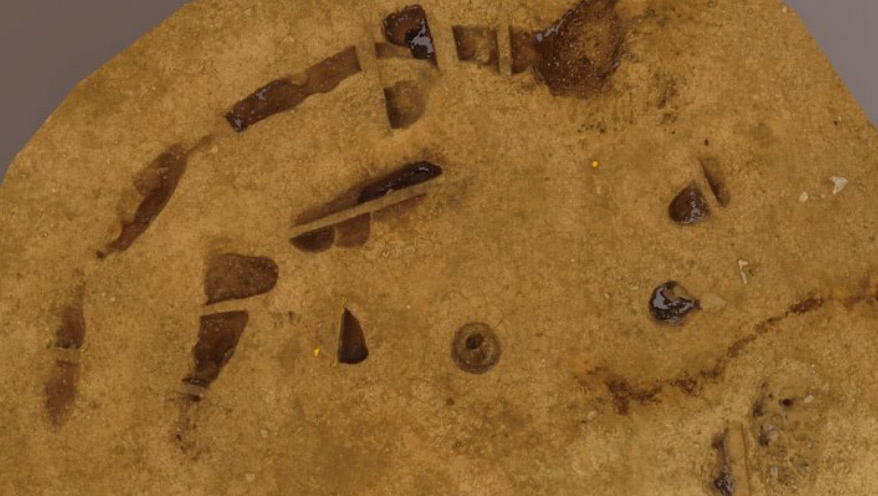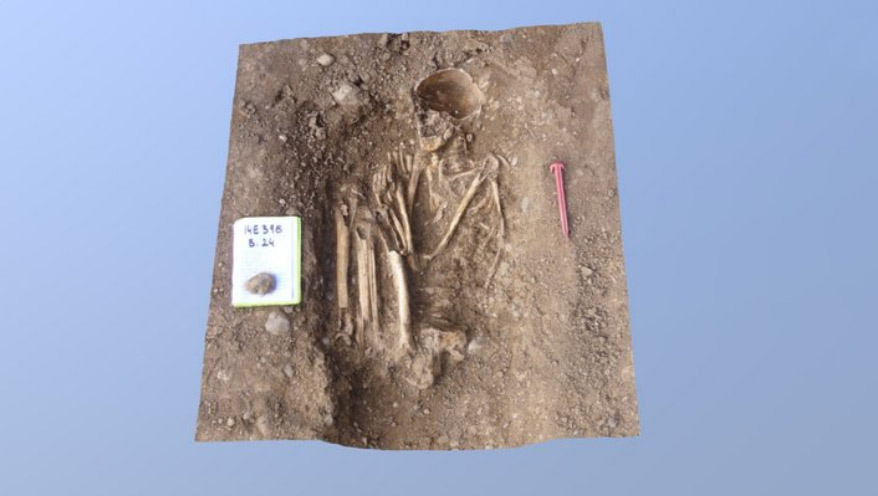 Crouched Burial
Hospital Street, Kildare, Co. Kildare
Model by Archer Heritage Planning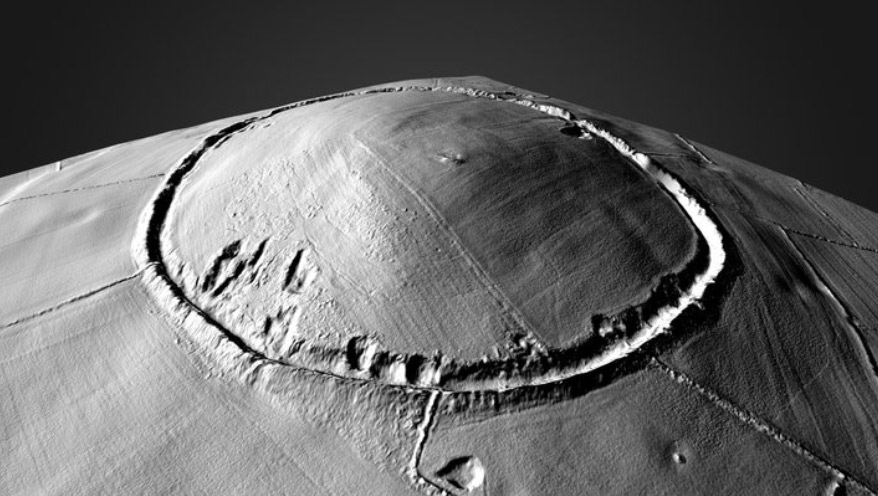 Dún Ailinne Hillshade
Knockaulin Hill, Co. Kildare
Model by Discovery Programme
Co. Kildare Artifacts in 3D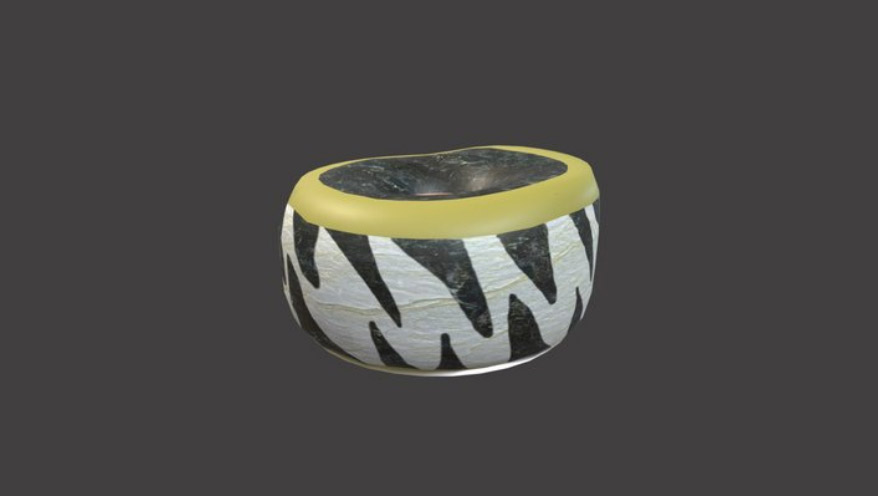 Dún Ailinne Artifacts
Dún Ailinne, Kilcullen, Co. Kildare
Model by Kristi Wyatt & Bobby Reed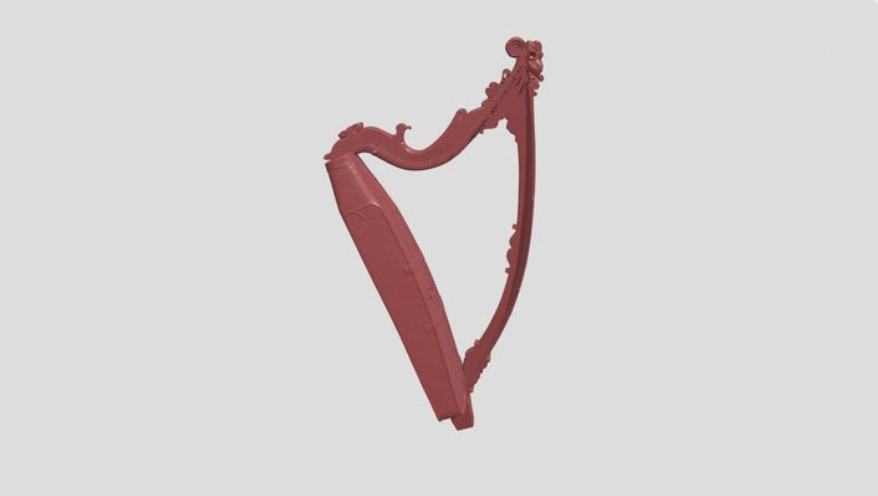 The FitzGerald Harp
Maynooth, Co. Kildare (originally?)
Model by 3Dprinting Ireland
Co. Kildare Ogham Stones in 3D
Colbinstown IV
Killeen Cormac, Co. Kildare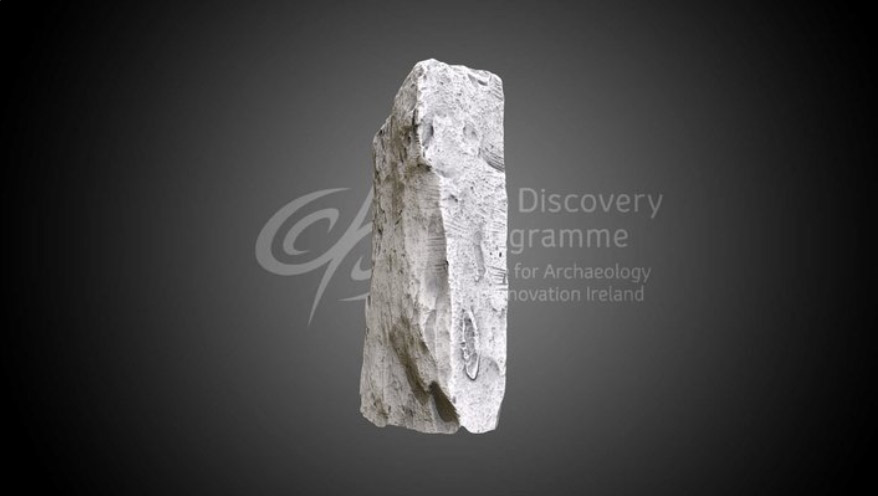 Donaghmore
Model by Discovery Programme
Co. Kildare High Crosses in 3D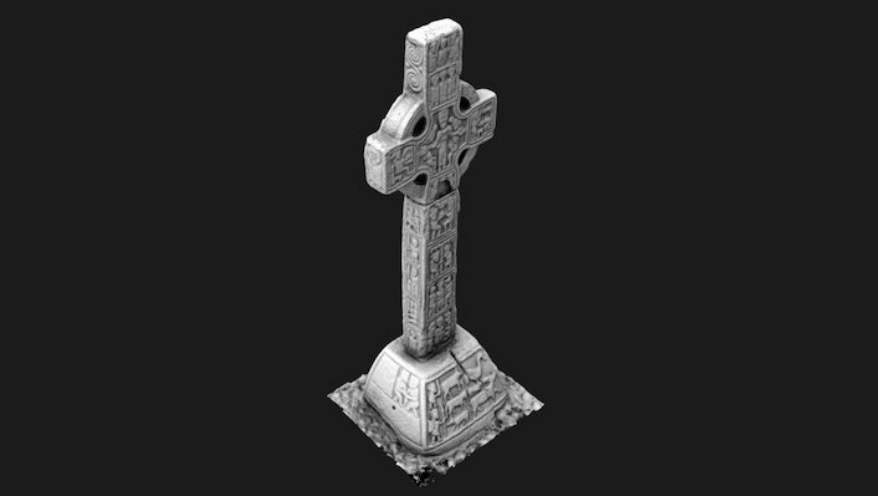 Castledermot South
Castledermot, Co. Kildare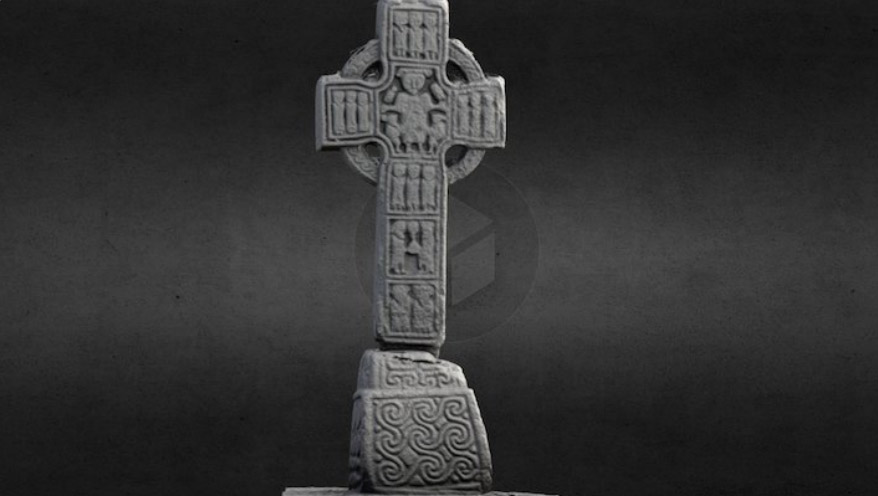 Castledermot North
Castledermot, Co. Kildare
Model by Digital Heritage Age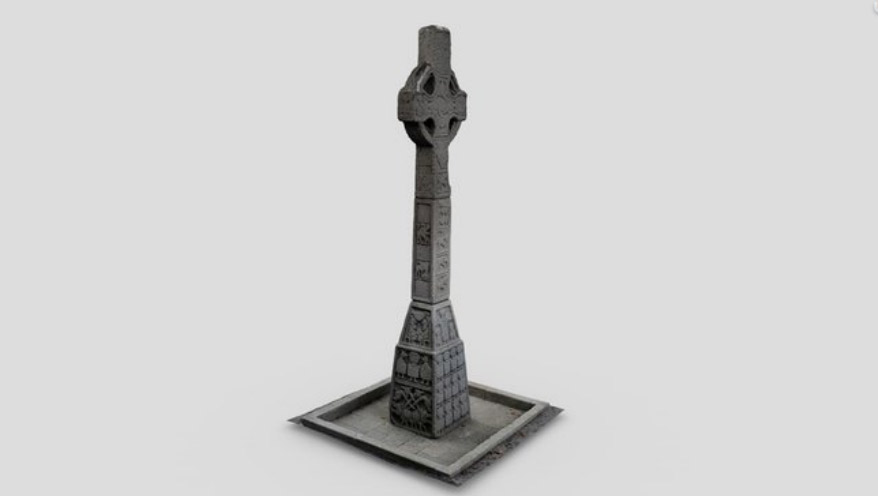 Moone High Cross
Model by Eachtra Archaeology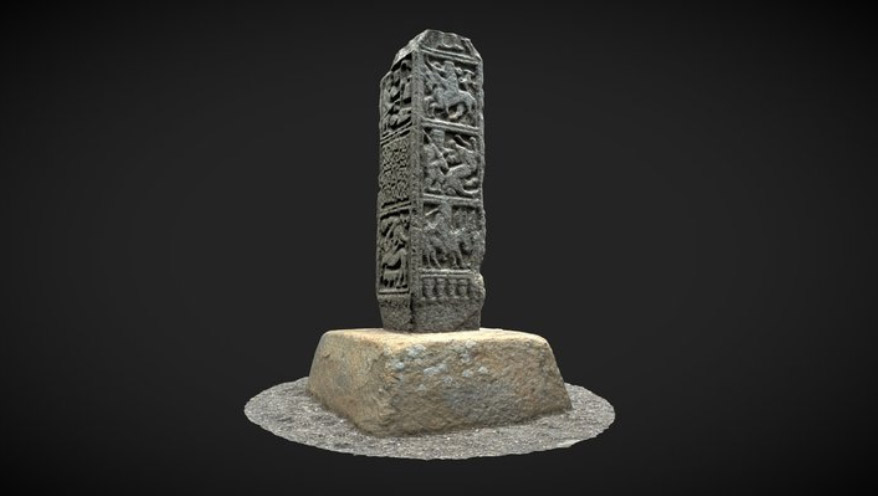 Old Kilcullen West
Old Kilcullen, Co. Kildare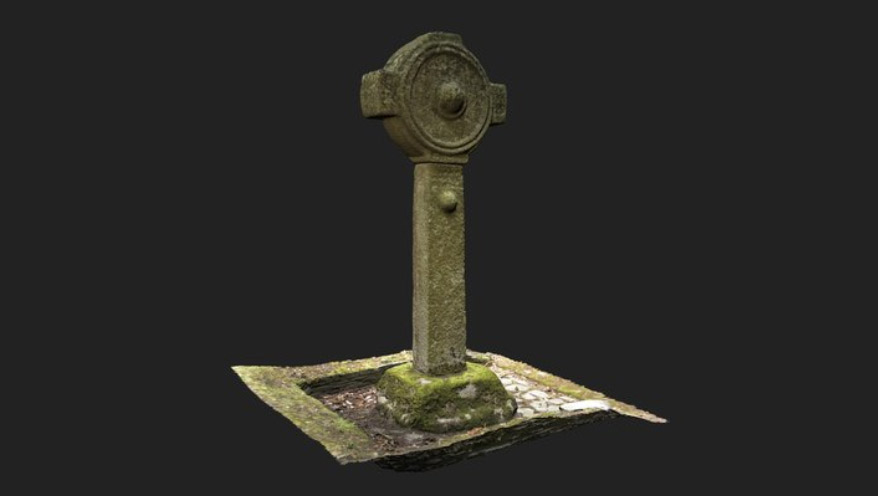 Ballymore North
Ballymore Eustace, Co. Kildare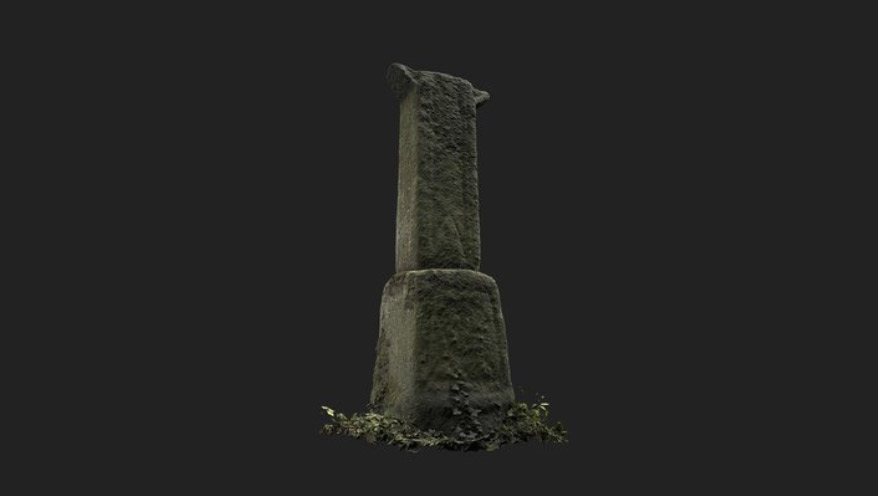 Ballymore South
Ballymore Eustace, Co. Kildare
Co. Kildare Funerary Monuments in 3D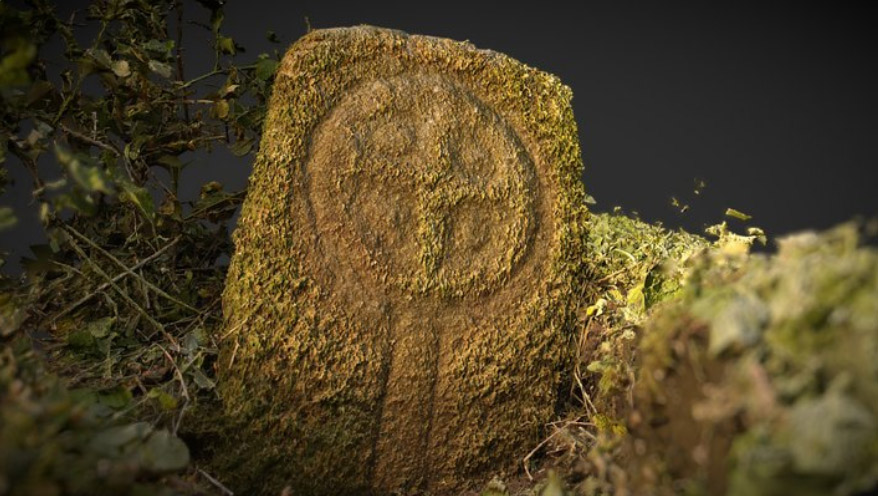 Tipper Grave-Slab
Tipper, Naas, Co. Kildare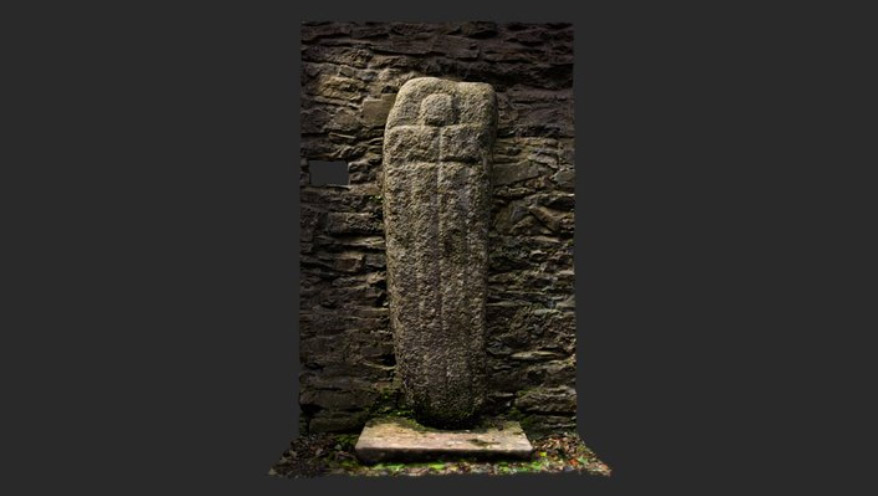 Furness Grave-Slab
Furness, Naas, Co. Kildare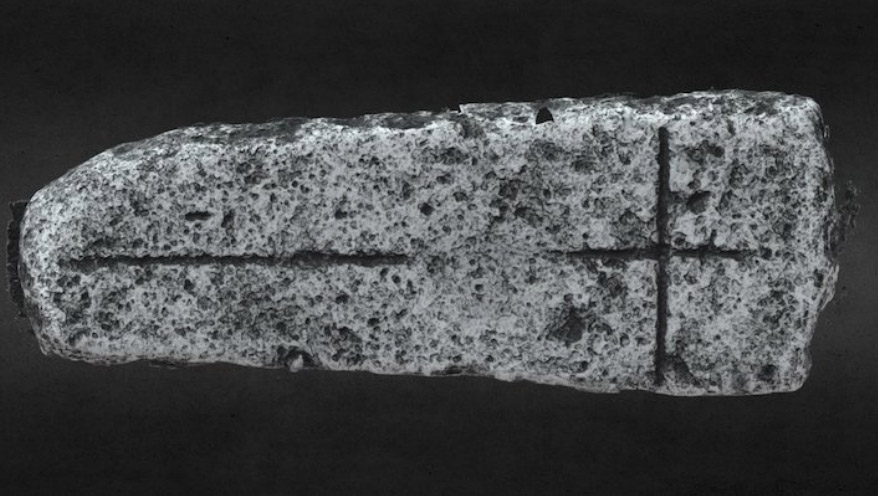 King Cormac's Grave
Castledermot, Co. Kildare
Model by Digital Heritage Age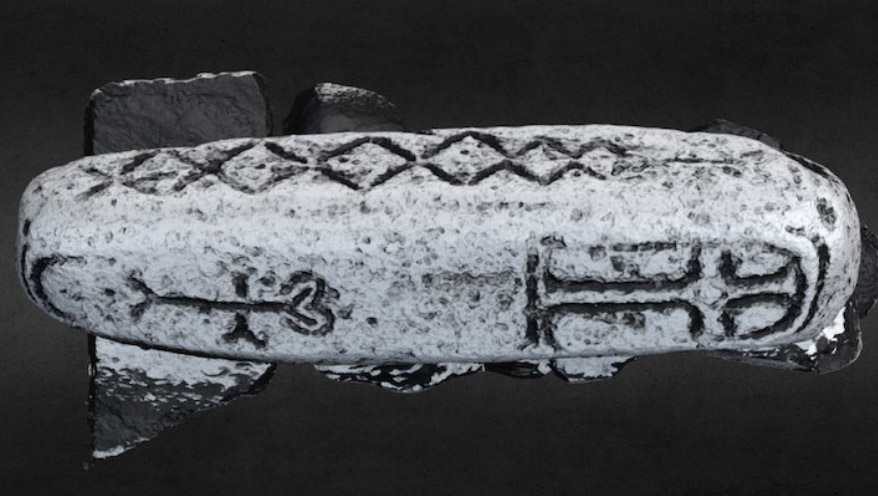 Viking Hogback Stone
Castledermot, Co. Kildare
Model by Digital Heritage Age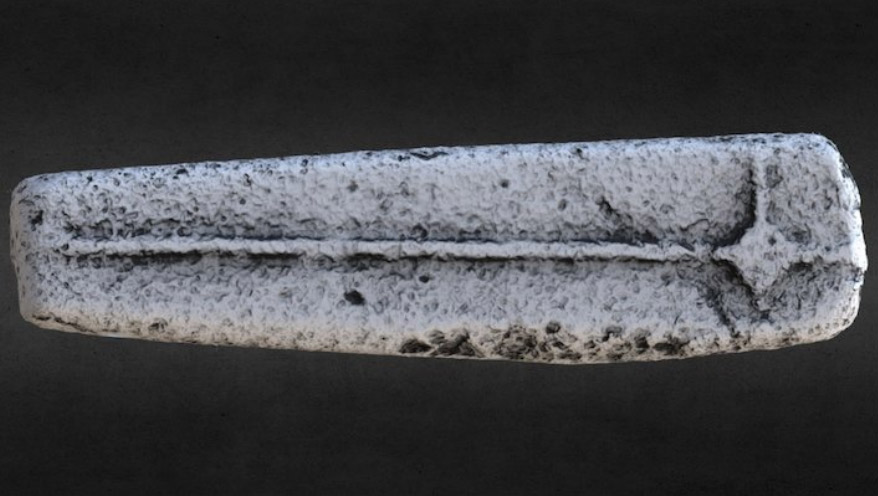 Cross-Slab
Castledermot, Co. Kildare
Model by Digital Heritage Age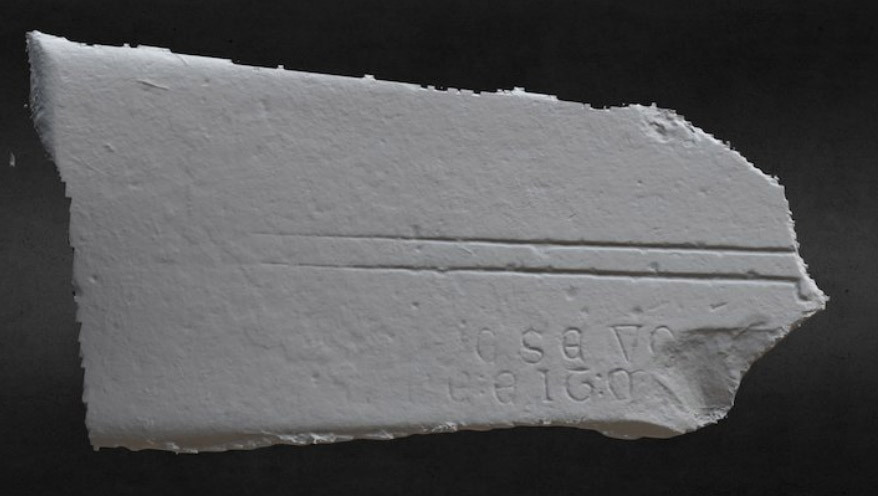 Norman-French Slab
Castledermot, Co. Kildare
Model by Digital Heritage Age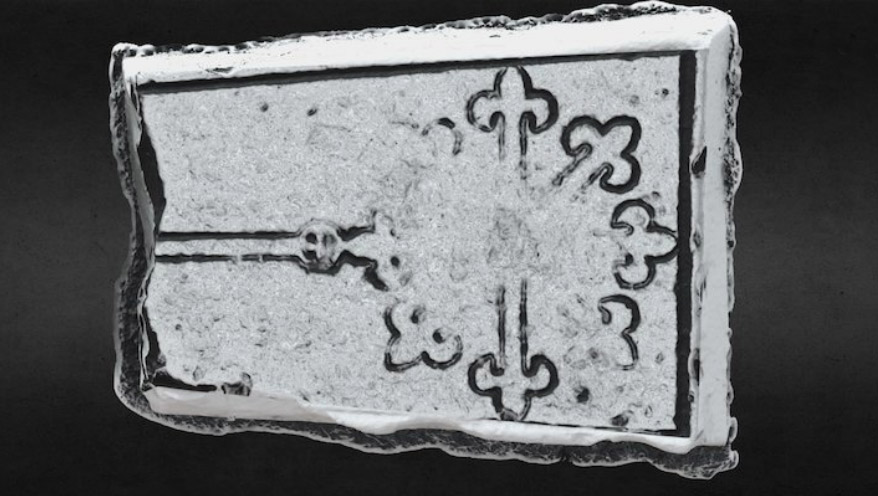 Cross-Slab Fragment
Castledermot, Co. Kildare
Model by Digital Heritage Age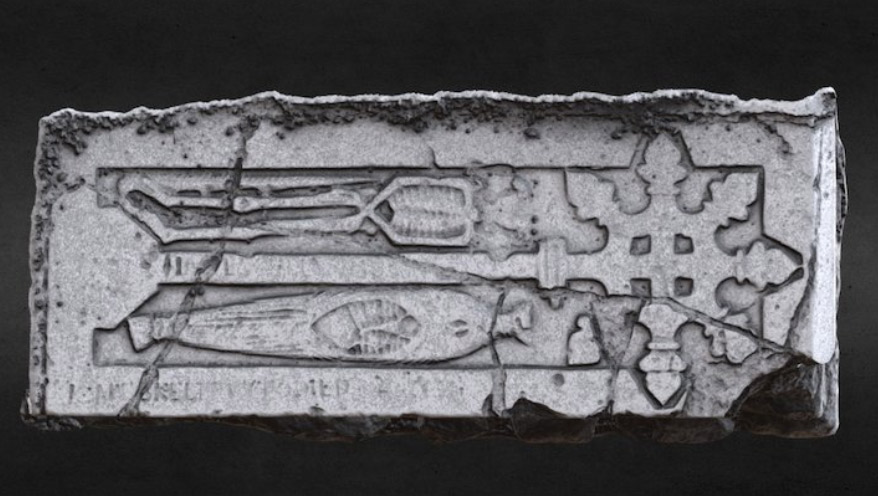 Cadaver Double Effigy
Castledermot, Co. Kildare
Model by Digital Heritage Age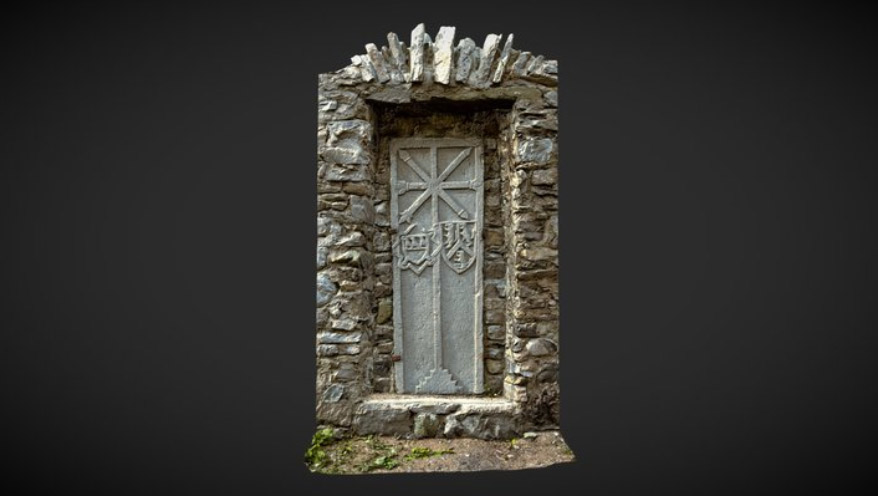 Flatesbury Monument
Johnstown, Naas, Co. Kildare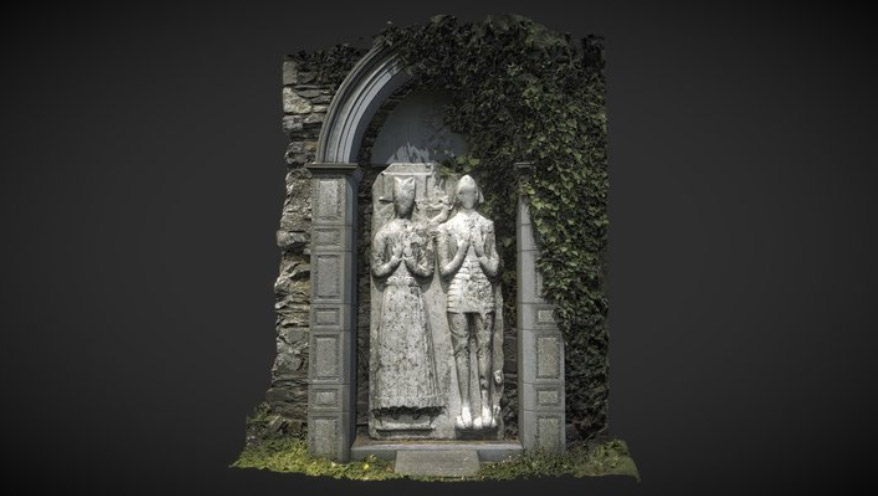 Portlester Effigy
New Abbey, Kilcullen, Co. Kildare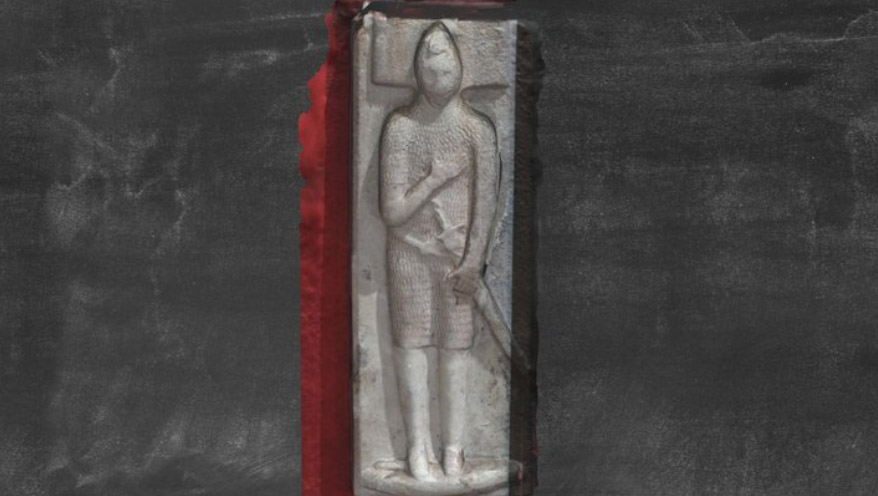 Eustace Knight Effigy
Ballymore Eustace, Co. Kildare
Model by Digital Heritage Age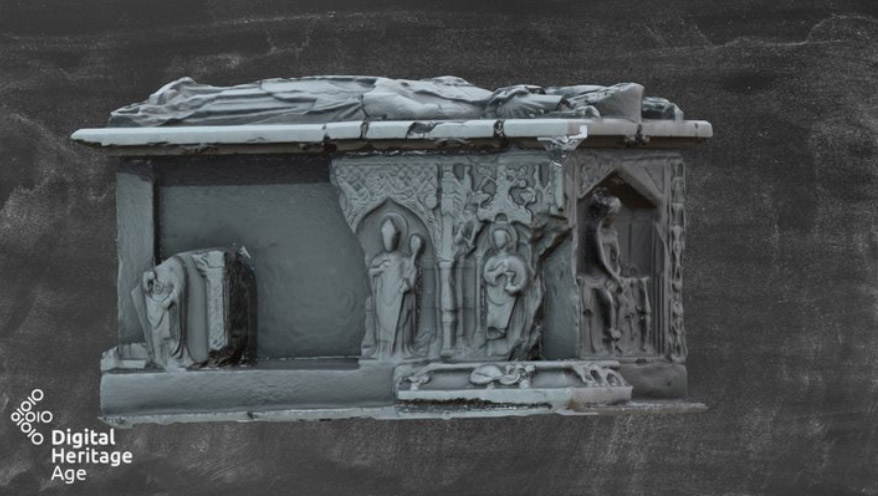 Wellesley Tomb
Kildare Cathedral, Co. Kildare
Model by Digital Heritage Age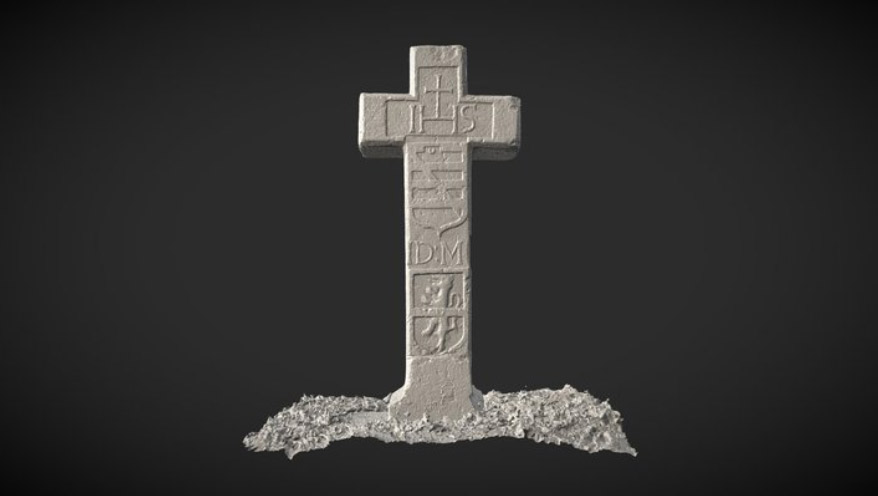 Tipper Cross of 1616
Tipper, Naas, Co. Kildare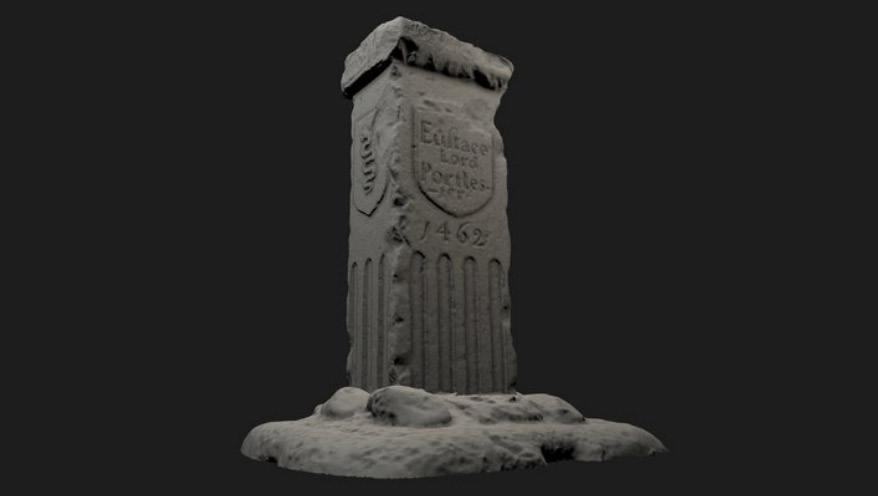 Portlester Cross Shaft
Coghlanstown, Co. Kildare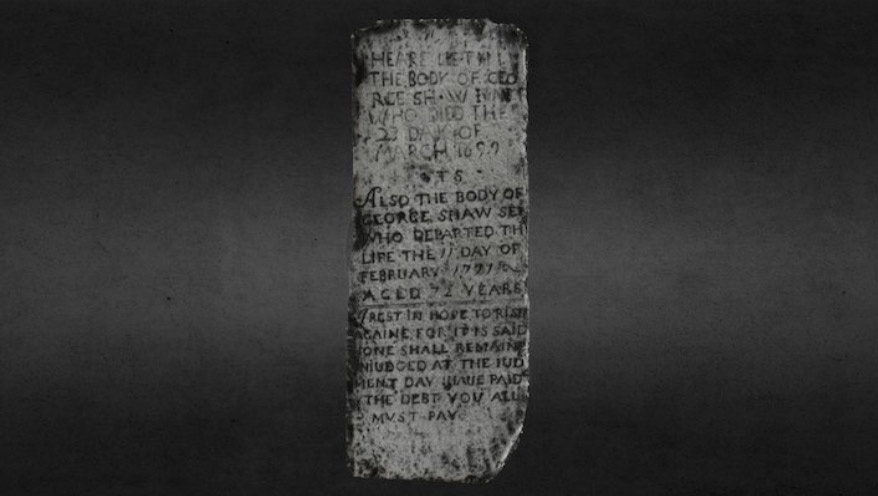 Shaw Family Grave
Castledermot, Co. Kildare
Model by Digital Heritage Age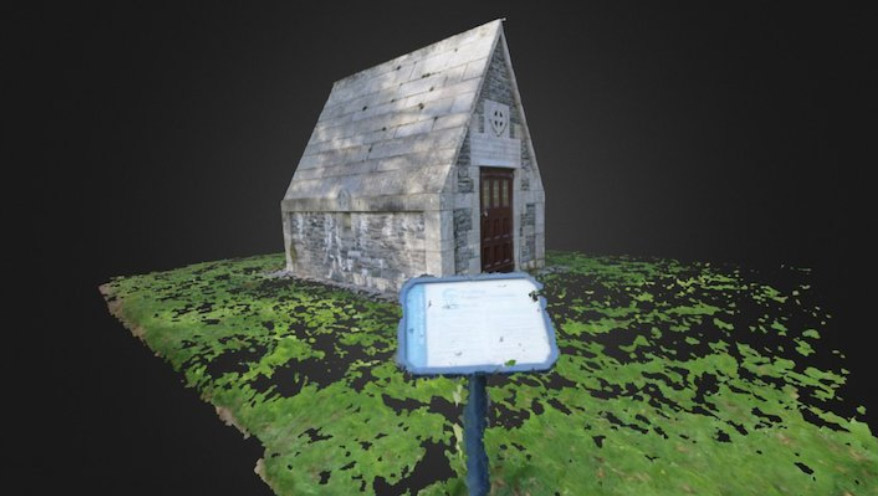 Mausoleum
Model by Orla-Peach Power
Co. Kildare Carved Stones in 3D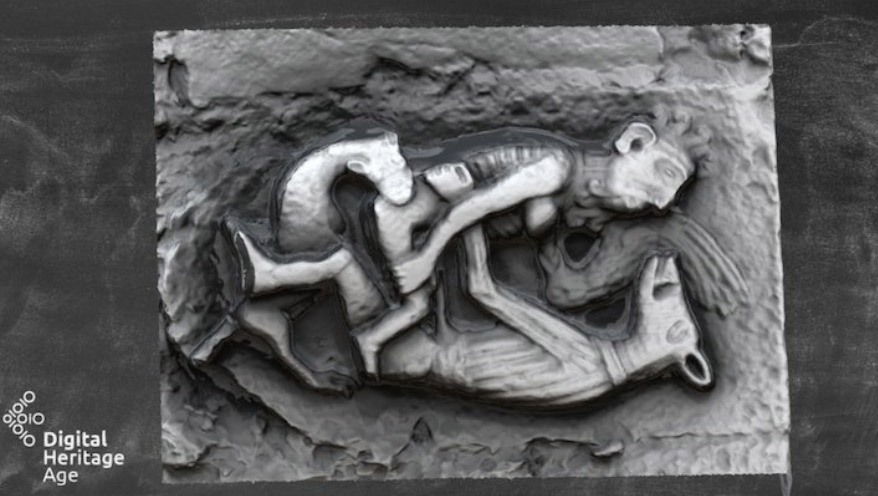 Exhibitionist Figure
Castledermot, Co. Kildare
Model by Digital Heritage Age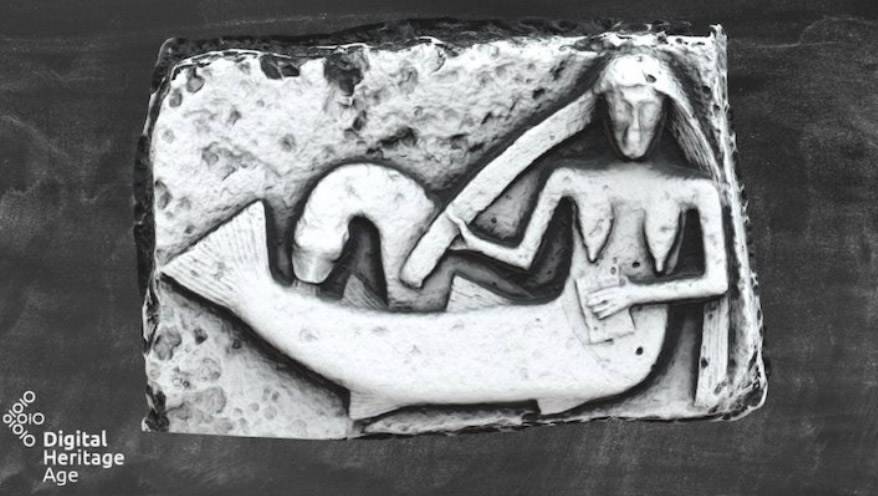 Kilkea Mermaid Stone
Castledermot, Co. Kildare
Model by Digital Heritage Age
Co. Kildare Historic Architecture in 3D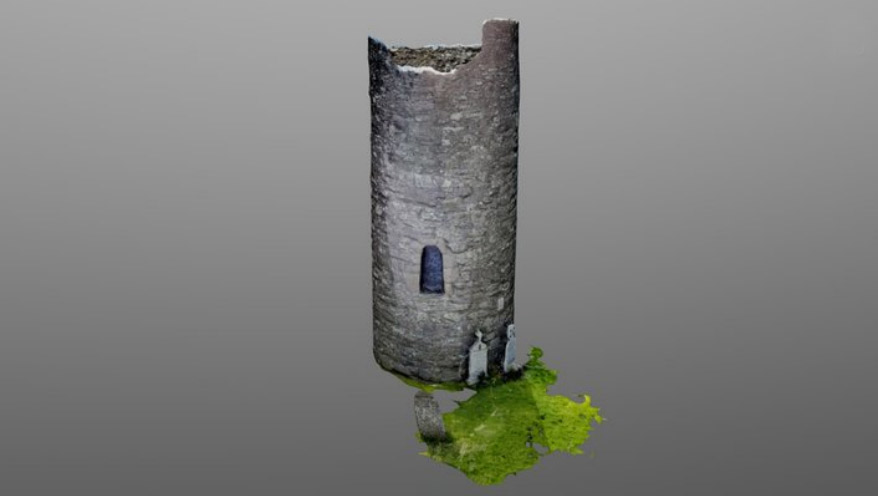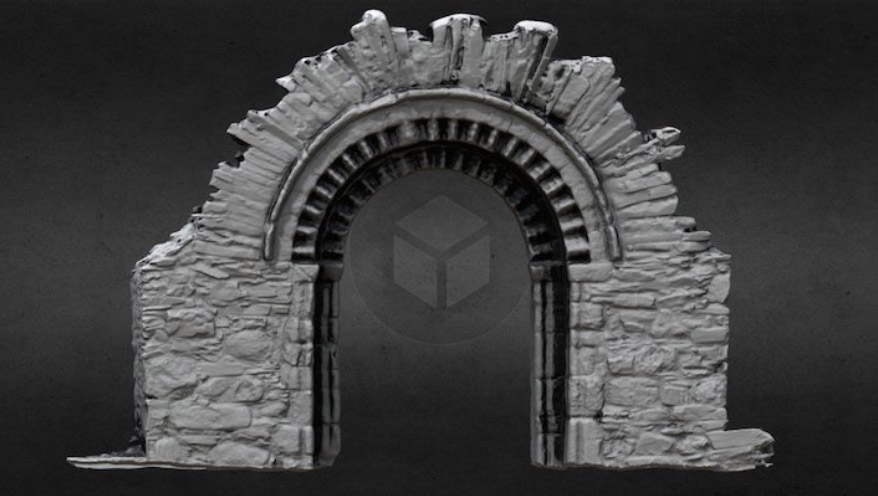 Romanesque Portal
Castledermot, Co. Kildare
Model by Digital Heritage Age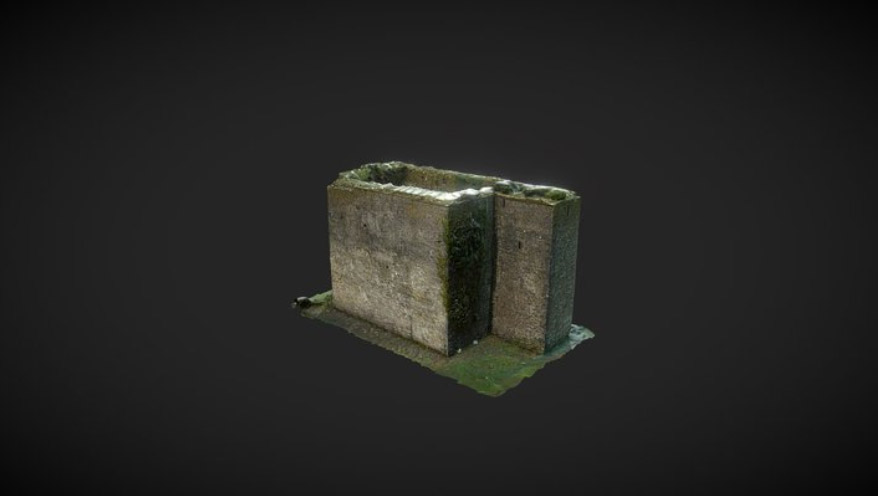 Woodstock Castle
Model by Murphy Geospatial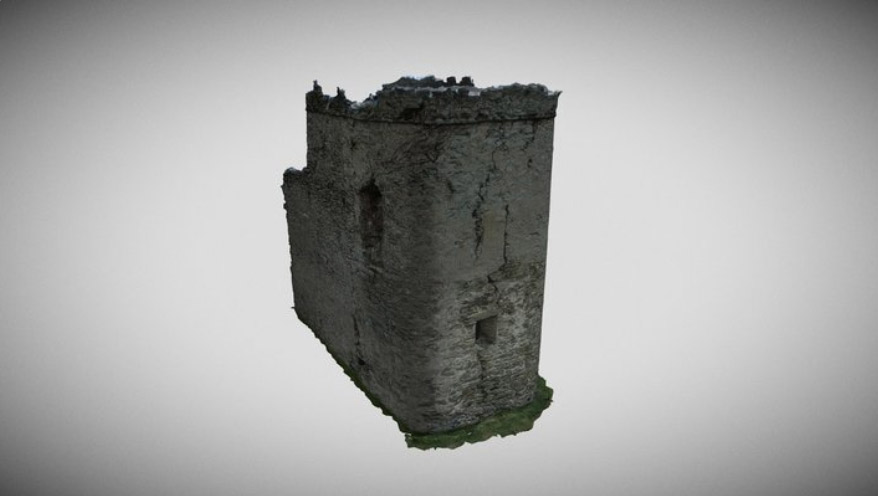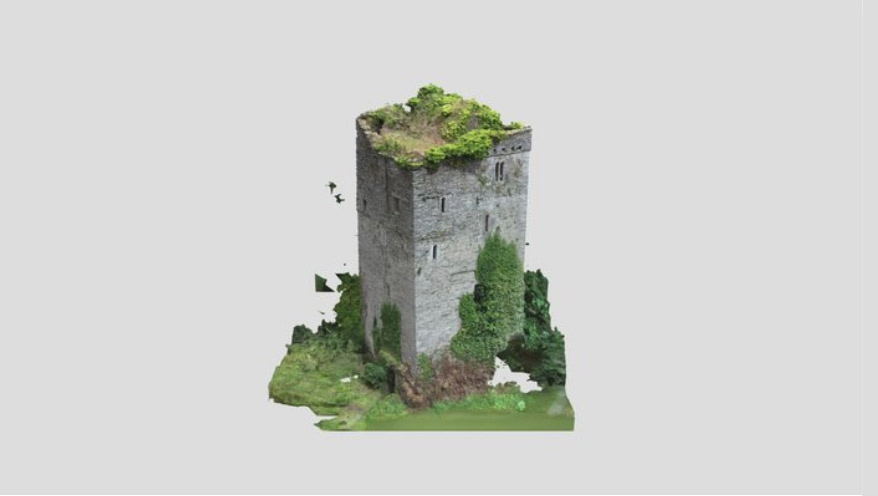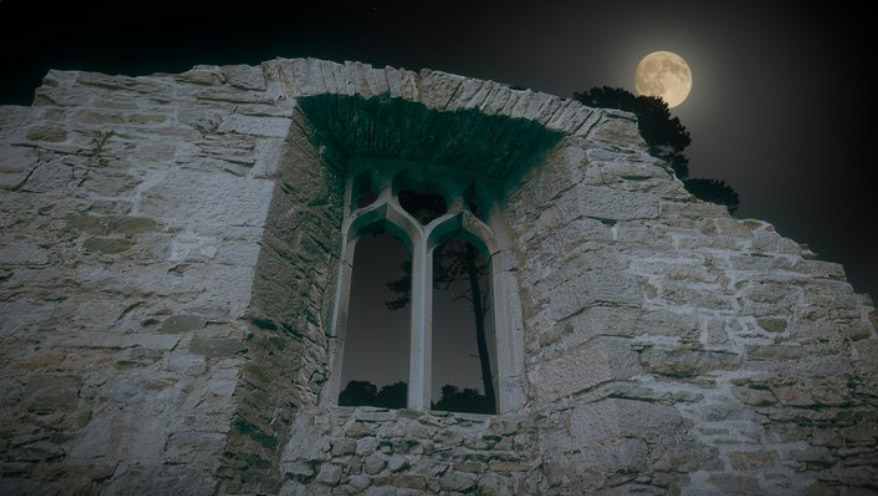 Window Tracery
Johnstown, Naas, Co. Kildare