Celbridge Historical Society
Celbridge Historical Society was formed on January 21st 2002 by a group of enthusiasts including Catherine Boylan, Maura Gallagher, Maureen Hassett, Ann McNeill, Agnes Walsh, Jean McGeeny and others.
Celbridge Historical Society usually meets on the first Monday of each month in Celbridge library, although other dates and venues are also used.
---
History of Celbridge

The Celbridge Historical Society has provided a brief History of Celbridge for this site and would like to acknowledge Eoghan Corry for writing the main text as well as compiling reference documents and providing his own contemporary photos of Celbridge.
---
Celbridge History Diary
Nov 4 @ 7:30 pm – 9:00 pm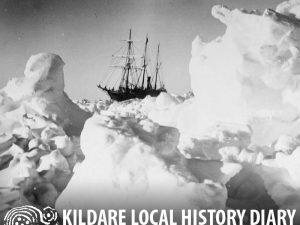 7:30 pm
Kevin Kenny: Get down on your knees and pray for Shackleton. Everyone is welcome.