Naas Local History Group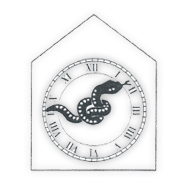 Naas Local History Group was founded in 1984 with a mission; to record and present the rich and colourful story of our town. We are determined to make its history available and accessible to everybody. For, ultimately, our history is not a dry collection of facts and details but the warm, lively and essentially human story of the personalities and events from which the fabric of our town is woven.
Meetings:
1st Monday of the month (From October to April)
Location:
Town House Hotel, Limerick Road 8 p.m.
Details in:
Leinster Leader, Kildare Nationalist, Naas Parish Newsletter
Contact:
Secretary: Rose McCabe
Ph: 045 866441
email: rmccabe3@eircom.net
History Of Naas
Naas Local History Group has provided a brief history and chronology of Naas for this site written by Paddy Behan.
---
Naas History Diary
[ai1ec cat_name="Naas"]