Transport Infrastructure Ireland and Kildare County Council cordially invite you to a book and audio-book launch

Colonising a Royal Landscape – the History and Archaeology of a Medieval Village at Mullamast, County Kildare
TII Heritage Series 6
&
Mullamast – the Story of a Medieval Village (audiobook)

The Tanyard, Ballitore, County Kildare;
5.00 – 7.00 pm,
Thursday 6 December 2018
Cuireadh chuig seoladh leabhair agus closleabhair de chuid Bonneagar Iompair Éireann agus Comhairle Contae Chill Dara
Colonising a Royal Landscape – the History and Archaeology of a Medieval Village at Mullamast, County Kildare
TII Heritage Series 6
&
Mullamast – the Story of a Medieval Village (closleabhair)

An Tanyard, Béal Átha an Tuair, Contae Chill Dara;
5.00 – 7.00 i.n.,
Déardaoin 6 Mí na Nollag 2018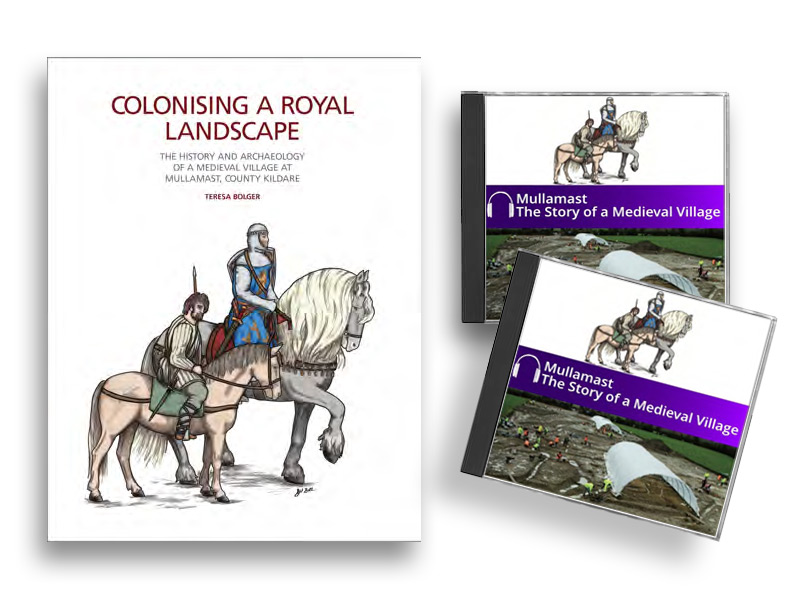 Mr Michael Nolan, Chief Executive of Transport Infrastructure Ireland and Mr Peter Carey, Chief Executive of Kildare County Council, invite you to the launch of Colonising a Royal Landscape – the latest in the TII Heritage Series dedicated to publicising the archaeological results on national road projects.

The book will be formally launched by Mr Guy St. John Williams, author and horse racing historian.
Ba mhór ag an Uasal Michael Nolan, Príomhfheidhmeannach Bonneagar Iompair Éireann agus an Uasal Peter Carey, Príomhfheidhmeannach Comhairle Contae Chill Dara, cuireadh a thabhairt duit chuig seoladh Colonising a Royal Landscape – an teideal is déanaí i sraith tiomanta ag an TII do phoibliú torthaí na imscrúduithe seandálaíochta ar thionscadail bóithre náisiúnta.
Beidh an leabhar dá sheoladh go foirmiúil ag an Uasal Guy St. John Williams, údar agus staraí rásaíocht capaill.


Directions to venue: Turn off the M9 Kilcullen to Waterford Motorway at Junction 3 (Athy), onto the R447. After 2.4km turn left at the T-junction onto the R448. Take the first left at 0.6km for Ballitore. At 0.8km arrive in the centre of Ballitore village. The Tanyard is located beside Mary Leadbeater House and Ballitore Library.