Kildare Publications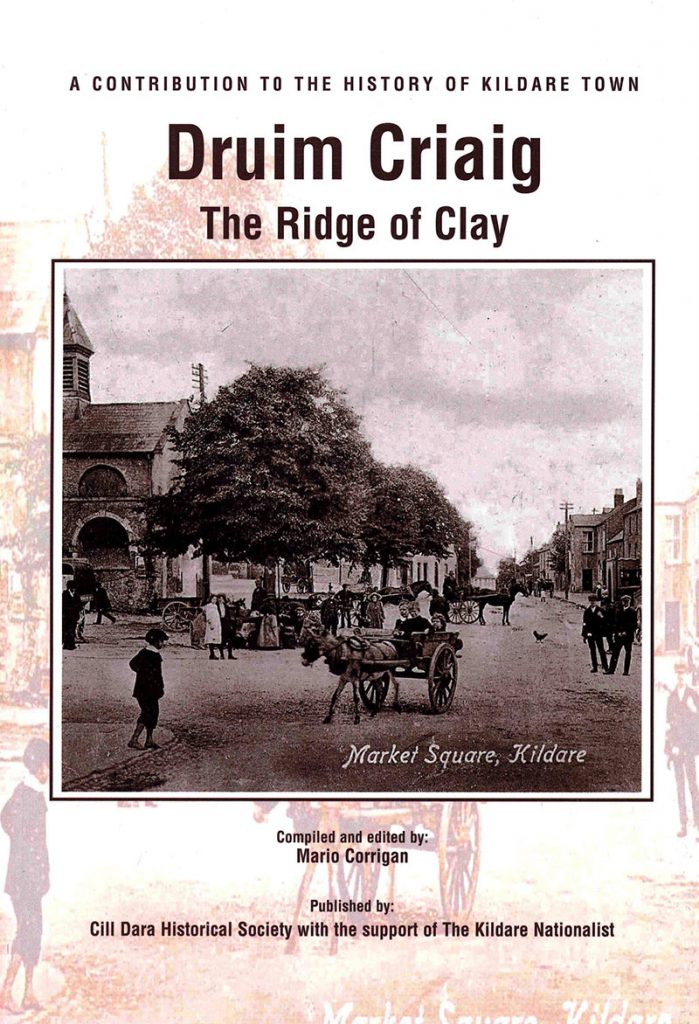 Druim Criaig – The Ridge of Clay
Compiled and edited by Mario Corrigan and Published by Cill Dara Historical Society.
A new partnership was forged in 2009 with the Kildare Nationalist when they began a series of weekly articles on Kildare, and the articles have proved so popular that the Society felt they needed to be brought together in a tangible way to preserve them, and also to make them even more widely available in book form.
Druim Criaig – The Ridge of Clay was officially launched on December 2nd 2009.
---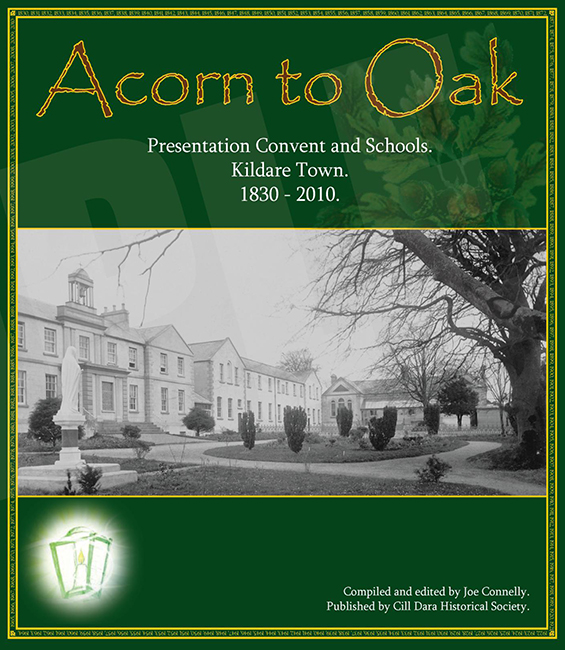 Acorn to Oak – Presentation Convent and School 1830 – 2010
The story of a school that educated generations of Kildare girls for almost two centuries. The book was compiled and edited by Joseph Connelly and published by Cill Dara Historical Society.
Acorn to Oak was officially launched on November 21st 2010.
---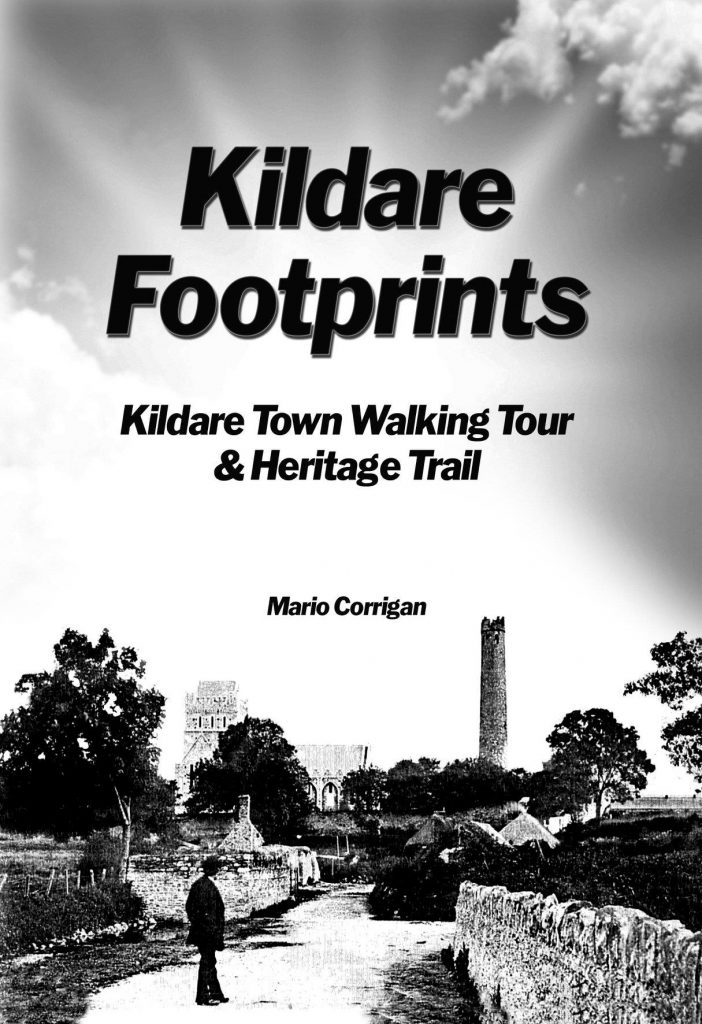 Kildare Footprints – Kildare Town Walking Tour & Heritage Trail
This guide is for everybody, whether it is the first time visitor, the returning pilgrim or the resident interested in finding out a little more about where they live. Kildare Footprints is not just a heritage trail or guide book, it is a local history book in its own right and a practical manual for tour guides or would-be tour guides in the town or indeed elsewhere. The book is well illustrated throughout while a colour photo section captures some key events in the recent history of the town.
Published on July 11th 2012.
---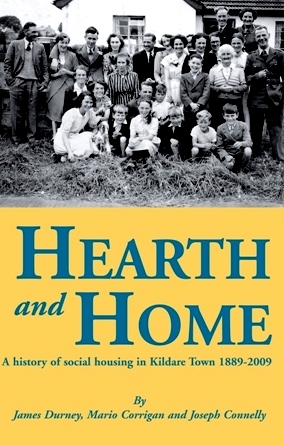 Hearth and Home – a history of social housing in Kildare town 1889-2009
In 1900 Kildare was a small market town with a population of over 2,800. However, most of the population lived in substandard houses, poorly built in plaster and slate, which comprised one room and a kitchen with no running water or toilets. Some of these houses accommodated up to ten persons. The first labouerers' cottages were built in the town in 1889, but it was not until 1939 when Kildare Co. Council built the first social housing scheme – 'Rowanville.' This ground-breaking book reveals the story of the ordinary men and women who struggled to built the town that we live in today.
Published on December 22nd 2012.
---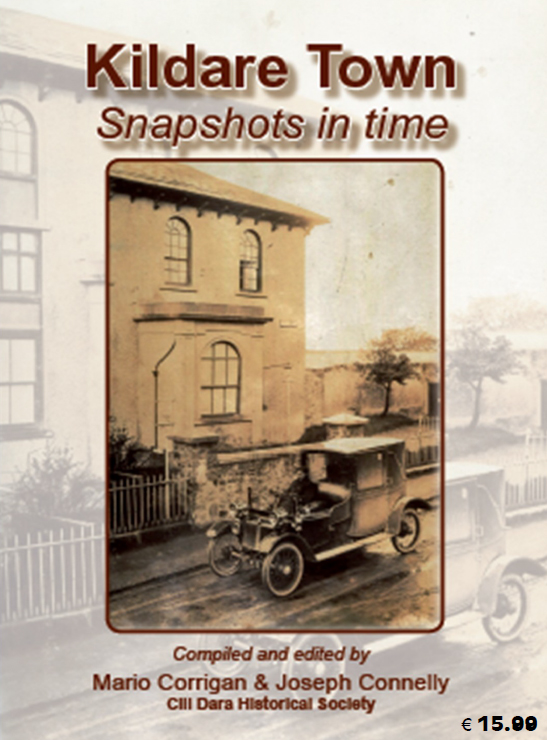 Kildare Town – Snapshots In Time
Featuring over fifty articles from its Heritage Series published in the Kildare Nationalist in 2010, it truly is a book of two halves, the second half dedicated completely to photographs of people and events of the last one hundred years.
There is something in here for everybody, whether they be a history enthusiast, student or simply interested in the life and times of Kildare Town. People make places and the book captures the history of the town though the eyes, words and images of local residents.
Kildare Town – Snapshots in time was published on December 12th, 2013.
---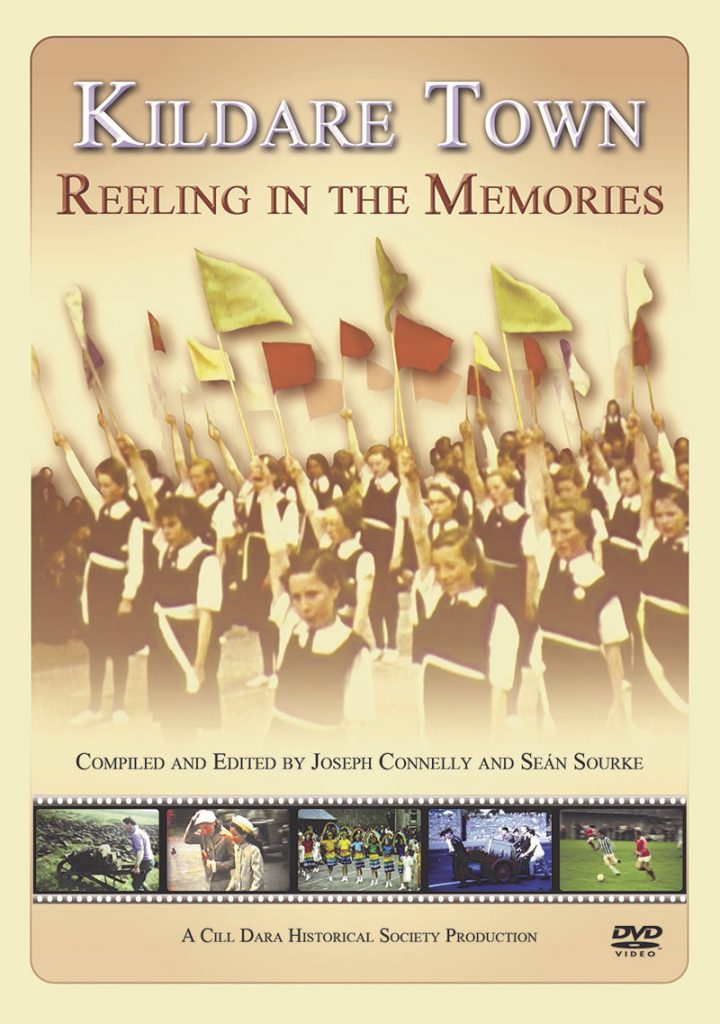 Kildare Town – Reeling in the Memories (DVD)
Cill Dara Historical Society's first DVD captures and saves for posterity some of the town's people and events from the second half of the last century. For natives of the town it's sure to bring back many happy memories.
Running time: 2 hours 53 minutes.
Kildare Town – Reeling in the Memories was released in 2014.
---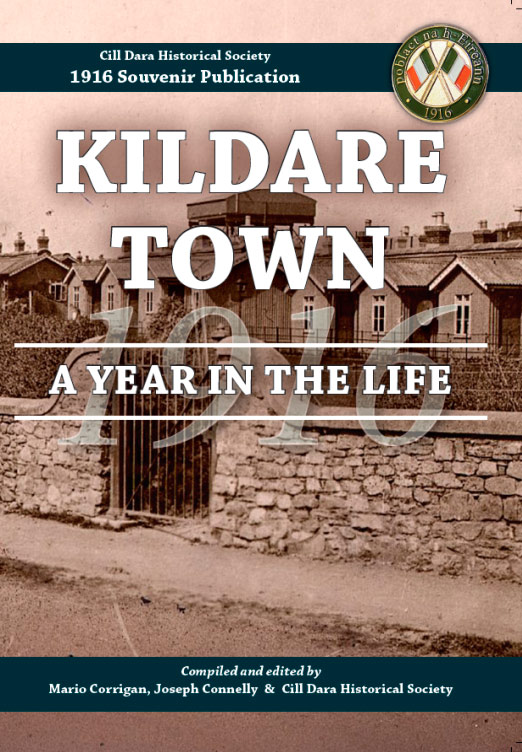 Kildare Town A Year In The Life 1916
To mark the centenary year of the 1916 Rising, Cill Dara Historical Society launched a souvenir publication focusing on the town during the year of the Rising.
Kildare Town In Focus was published on Mar 2nd 2016
---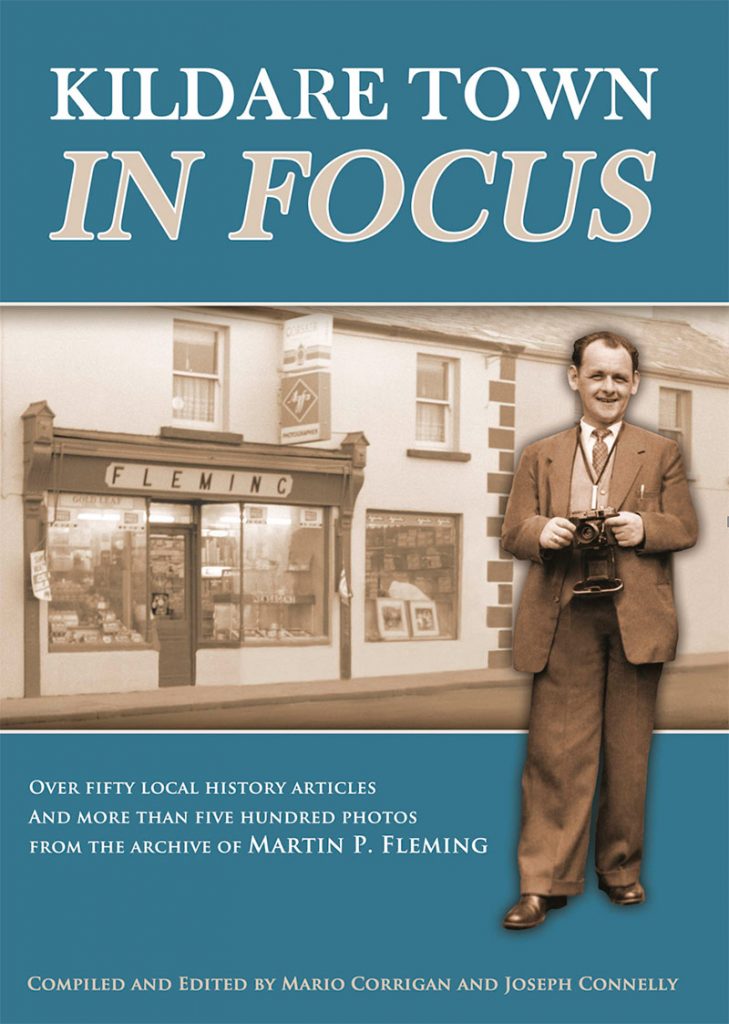 Kildare Town In Focus
Local photographer, Martin P Flemming, documented the people of Kildare Town over a number of decades in the mid-twentieth century. This book contains over 500 of his photos, which are accompanied by over 100 local history articles that illustrate the culture of the town during this period.
Kildare Town In Focus was published on December 7th 2016.