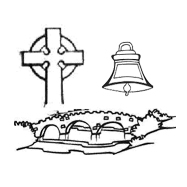 Monasterevin Historical Society
Monasterevin Historical Society was founded in 2003 and is dedicated to preserving and promoting the history and heritage of Monasterevin. Knowledge of a common history and heritage is essential in fostering a shared sense of identity, community and place. Membership is open to anyone with an interest in history and is free. If you think you have something to contribute please contact us.
---
Our meeting in the historic Council Hall on Main Street Monasterevin take place on the third Thursday of each month.
---
Contact: Barry Walsh, Ballyfarsoon, Monasterevin, Co. Kildare. Ph: 045-525586
---
Monasterevin Historical Society has provided a brief History of Monasterevin for this site.
---
Monasterevin Local History Group's website: www.kildare.ie/monasterevin-historical-society
---
Monasterevin History Diary
There are no upcoming events to display at this time.