Published in the Weekly Entertainer Magazine, "By a Gentleman who lately made the Tour of Ireland," writing of the island on the LIffey on Colonel Thomas Marlay's estate.
This island is little indebted for variety to any inequality in its surface; yet the water with which it is environed, the intermixture of forest trees, and odorous shrubs with which it is planted, and the healthful verdure of the surface, where, unsheltered, conspire to bestow on it a very captivating amenity.
Some parts of the estate at Celbridge, with the mansion and this island, once belonged to the celebrated Mrs Vanhomrigh; a name that, probably, would be consigned for ever to its Batavian dullness, but for the pen of Swift, which has conferred immortality on the lady who bore it by the softer and poetical denomination of Vanessa.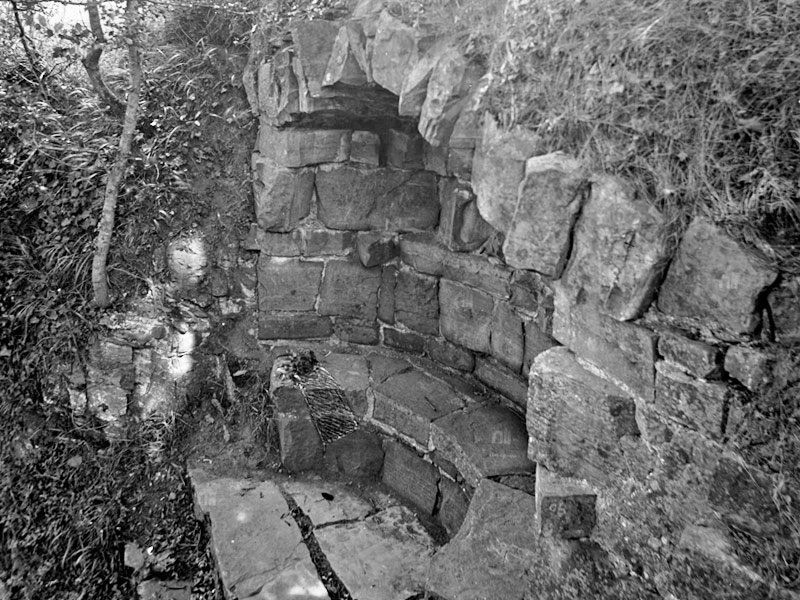 Close to the stream I was shewed this lady's bower, obliged to a small degree of art for having conducted some luxuriant branches of marginal trees for a canopy – for raising a bank of earth by way of sent, covered with such flowers as delight in shade – and for having placed the a few wooden benches, about the size of the human body. These have fallen to the ground, less, in appearance, through the lapse of time, than from the reiterated impulse of external concussion.
The laurel tree is the only standard evergreen here, and flourishes near the bower in great abundance; and it was mentioned tome by one of my fellow-travellers, that when Mrs Vanhomrigh was mistress of Celbridge, she planted a laurel for every brilliant couplet of which dean Swift, or her own vanity, told her she was the subject, and he the author.
Had the subsequent possessor of Celbridge (continues the tourist) deracinated a laurel for every distich published by his posthumous editors, disgraceful to the memory of that singular genius, the island of Celbridge would be destitute of laurel.
Note: Vanessa was NEVER Mrs Vanhomirgh, but Miss.
Provided by Celbridge Historical Society